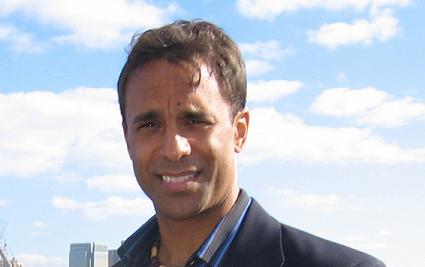 About Paul
Paul cur­rently works as the national project direc­tor of the Joint Affin­ity Groups, a lead­ing national net­work that pur­sues racial and social jus­tice within phil­an­thropy and more equity for all communities. JAG's mem­ber part­ners are: Asian Amer­i­cans and Pacific Islanders in Phil­an­thropy, Asso­ci­a­tion of Black Foun­da­tions Exec­u­tives, Fun­ders for LGBTQ Issues, His­pan­ics in Phil­an­thropy, Native Amer­i­cans in Phil­an­thropy, and the Women's Fund­ing Net­work. Paul's work leads plan­ning for col­lab­o­ra­tive activ­i­ties and pro­gram­ming, coor­di­nates joint action, and facil­i­tates exter­nal and inter­nal communication.
In the past, he has worked as a free­lance com­mu­ni­ca­tions, mar­ket­ing, and devel­op­ment con­sul­tant with over 12 years of expe­ri­ence work­ing in phil­an­thropy and with non­prof­its. View Paul's resume.
He spe­cial­izes in devel­op­ing mes­sages that tell your story and com­mu­ni­cate change through case stud­ies, grantee and orga­ni­za­tion pro­files, and arti­cles for pub­li­ca­tions and also through cre­at­ing mate­ri­als for e-​​newsletters, web­sites, and social media (such as blogs). Paul is a strate­gist who can design a cam­paign and imple­ment it from start to fin­ish. View other types of ser­vices Paul provides.
Socially Con­scious Commitment
Paul's per­sonal inter­ests in phil­an­thropy and non­profit work are grounded in diver­sity and mul­ti­cul­tur­al­ism, race and eth­nic­ity issues, social and eco­nomic devel­op­ment, the arts, and men's issues. How­ever, he enjoys work­ing with peo­ple and orga­ni­za­tions who seek to serve a wide vari­ety of socially con­scious concerns.
Resume and Addi­tional Information
A detailed list­ing of Paul's expe­ri­ence appears in his resume. Find out more about what he can do for you through a free con­sul­ta­tion or by viewing: